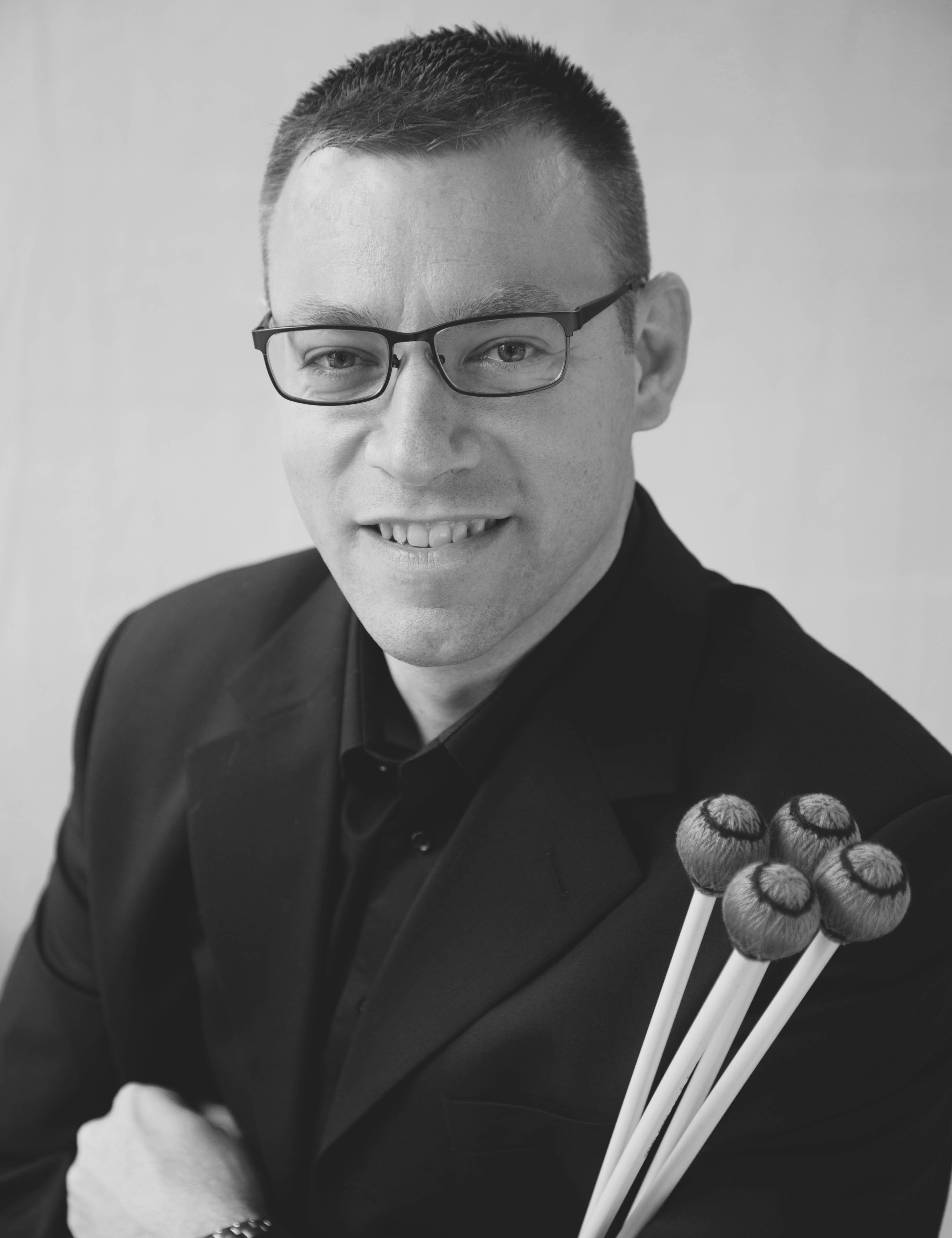 David Wolf
Dr. Wolf is a percussion educator and performer in the Northern Virginia/Washington D.C. Metro area. He serves as the Percussion Director for McLean High School where he teaches the Percussion Class, directs the Percussion Ensemble, and oversees all percussion activities for the Marching and Concert Ensembles. He also serves as a Percussion Specialist at the feeder middle school, Longfellow Middle School. Additionally, he holds the same positions at James Madison High School and Thoreau Middle School in Vienna, VA. Under his direction, the McLean High School Percussion Ensemble has performed at the 2011 and 2015 Music For All National Percussion Festivals, the 2015 VA/DC Percussive Arts Society Day of Percussion, and at the 2016 Ohio State High School Percussion Festival. Dr. Wolf also maintains a vibrant private studio and is an Adjunct Professor of Music at the Loudoun Campus of Northern Virginia Community College. In 2018 he was appointed as Director of Percussion for The Capitol Symphonic Youth Orchestras.
Dr. Wolf is the Principal Percussionist for the Washington D.C. based chamber ensemble, Great Noise Ensemble. He also performs as a free-lance percussionist in the Northern Virginia/DC area. Soloist appearances include performances with the Northeastern University Concert Band, Louisiana Tech University Percussion Ensemble, Ohio State University Percussion Ensemble, McLean High School Symphonic Band and the Capital Wind Symphony. Dr. Wolf holds degrees from The Ohio State University (DMA), the University of Oklahoma (MM) and the University of Massachusetts Amherst (BM).
Dr. Wolf is an active member of the Percussive Arts Society, National Association for Music Education, and the College Music Society, and is an educational endorser for Remo Drumheads & Percussion and Vic Firth Sticks & Mallets.
Contact Dr. Wolf Here or email dmwolf@fcps.edu.
Website: www.dmwpercussion.com